Latest Happenings
Volunteer Spotlight: Scott Gladstone
March 17, 2023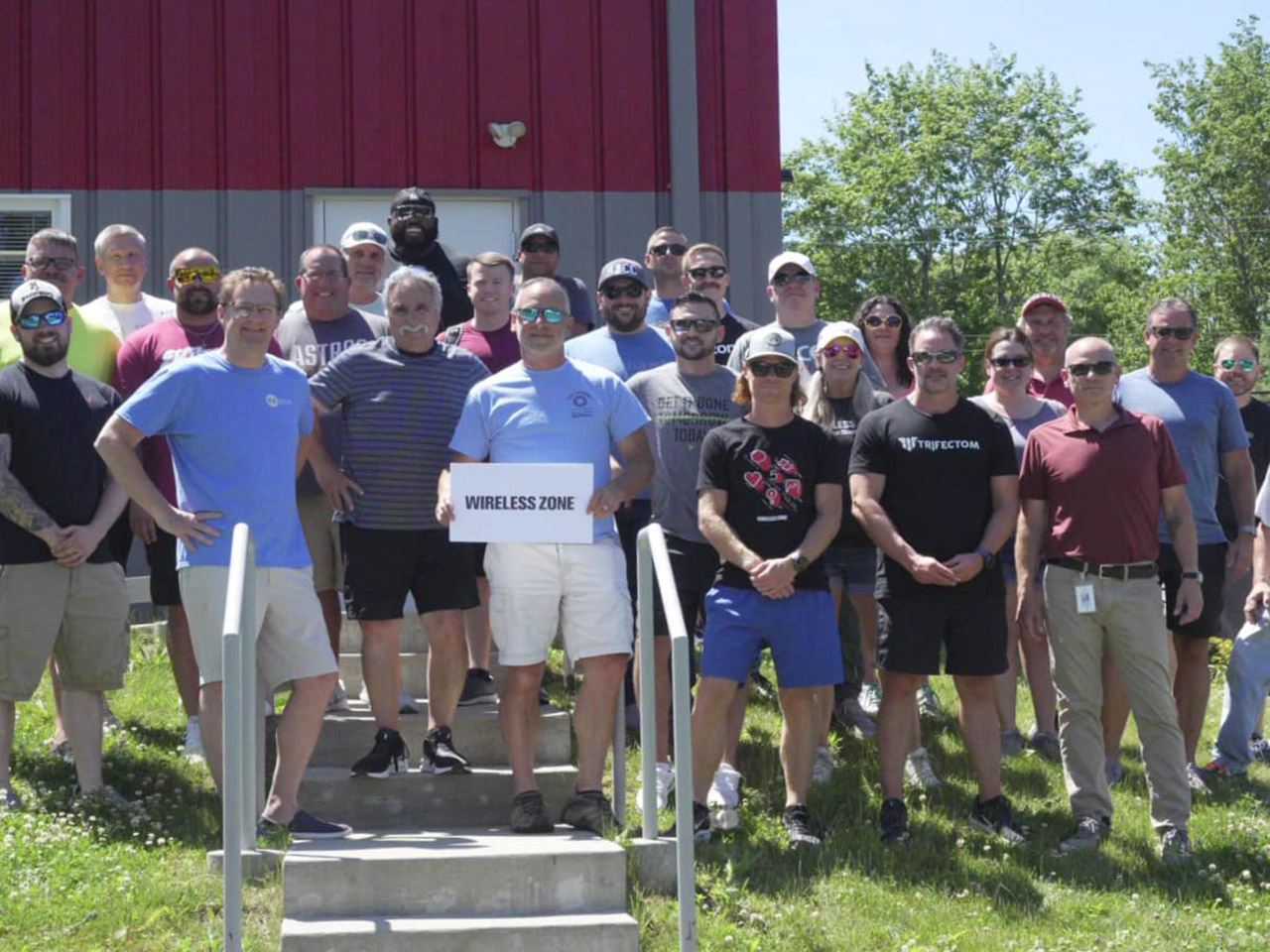 Waterford Country School is a non-profit children's service Agency and like all non-profits, we rely on the support and assistance of volunteers to enable us to fulfill our mission. These volunteers are very special people with big hearts and offer their gifts of time and talents for the betterment of the children and families we serve.
Every once in a long while, a very special volunteer emerges. This is the story of Scott Gladstone, a community businessman, who has been involved with the Agency for over a dozen years and whose contribution stands alone at the top of the scale of commitment, generosity, and impact upon Waterford Country School.
Scott has generated close to a million dollars in funds, run the highest quality special events, connected the agency with influential persons and businesses, served as an Agency Ambassador, offered consultation in business and fundraising, and tirelessly networked through his contacts and on social media spreading the word on the work being done at the Agency.
Scott has received major recognition for his work, including the Waterford Country School Community Service Award in 2012 and the Eastern CT Chamber of Commerce Citizen of the Year award in 2016. Both were well deserved, yet his contributions continue and seem to grow even more over time.
Scott was recruited by Gary Saunders, a member of our founding family who was on the Board and served on the Development Committee. He recognized the passion and talent that Scott possessed and persistently recruited him to join our cause. It took several years but Gary convinced Scott to become an ambassador and to network with the guests at our annual fundraising gala. Scott took on that role and excelled in his ability to generate passion for the organization among the guests. In a letter of appreciation that Gary wrote to Scott, he stated:
"…You were always the consummate gentleman, and so genuine in your warm greetings – always showing interest and concern… I told a friend today that I was so enthusiastic about you, your leadership and drive…. That's because you get it. Few do. Consider yourself blessed…"
The following year, Gary unexpectedly passed away. This tragic loss left a huge void in the campaign of advocacy and support for Waterford Country School. The tragedy sparked countless activities on Scott's part, not the least of which was serving as co-chair of the Bring Your Mojo Golf Tournament that evolved to be a premier event selling out every year and generating good will and tens of thousands of dollars for the Agency.
That was just one of Scott's contributions. His resume of activities include:
Bringing in an NFL sports celebrity to meet with the kids

Providing annual funds from his own Wireless Zone stores

Providing Christmas gifts from his store employees

Engaging the Verizon Wireless corporate folks for a working day and donation of funds

Annually reaching out to about 100 of his personal and business connections to support our special events.

Inviting important community members to tour and support our agency

Donating Mohegan Sun Skyboxes to use for fundraising for Fleetwood Mac and Luke Bryant.

Offering business and marketing consultation to our agency administration

Advising the Executive Director who served until 2020.
The list goes on and on.
The services that are provided by Waterford Country School are critically important to children and families who are in desperate need of help. That vitally important mission would not be possible without volunteer support and Scott Gladstone sets the gold standard with all that he has done and continues to do.
He gets it. Few do. Waterford Country School is blessed.
Thank you, Scott Gladstone.
– By Bill Martin
________________________________________________
For More Information about the amazing Bring Your MOJO Golf Tournament – CLICK HERE
For More Information on becoming a WCS Volunteer – CLICK HERE