Our School – Levine Education Program
A Kindergarten – 12th grade special education school that educates approximately 80 students per year.
• Low student to teacher ratio (a maximum of 7 students per class)
• Highly personalized instruction
• Academic curriculum & pre-vocational instruction
Our Students
WCS students are children in Kindergarten -12th grade with specialized emotional and behavioral needs. Our students are from surrounding towns that are receiving special education services but are still struggling to maintain their grades and attendance in the public school setting.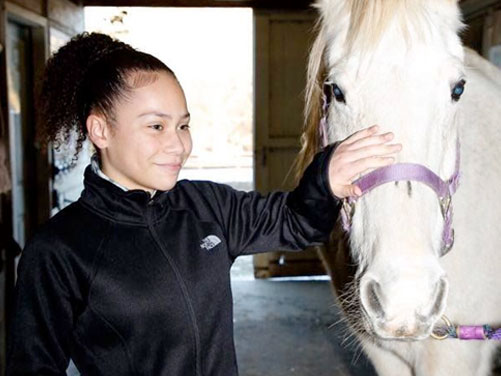 Our Campus
The special education program is based at the Levine Education Center, a modern facility on the Waterford Country School 350 acre campus in Quaker Hill, Connecticut. Built in 1999, the school consists of two floors, eleven classrooms, a computer lab and administrative offices.
The campus also features a multi-million dollar gymnasium and fitness center, the farm based pre-vocational education program, fitness trails, lakes, streams, and many other experiential education activities.
Typical Day
A typical school day starts at 8:30am and ends at 3:15pm. The school maintains a low student to teacher ratio (a maximum of 7 students per class), allowing highly personalized instruction. In addition to academic instruction, the education program provides creative strategies for personal and academic achievement. Our goal is to enable students to better meet the challenges they face in their school, in their families and in their community.
Our Clinical Services
The dedicated staff at the Levine Education Center consists of: