Therapeutic Horseback Riding
The McPherson Outdoor Education center operates a versatile equine education and therapeutic horseback riding program with large horses, ponies, and miniature horses. The program consists of equine-facilitated learning, therapeutic riding, vocational training in the barn, and grooming. Children, youth and adults learn how to feed and and take care of horses, miniature horses and ponies through safely guided interactions, and to manage their own behavior and emotions to benefit their relationship with the horses.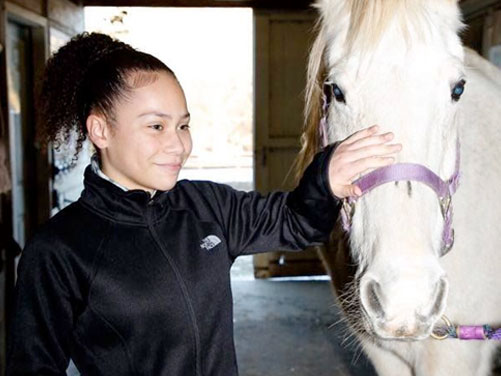 Instructors are Department of Public Health Qualified Horseback Riding Directors. The therapeutic horseback riding program is available to all WCS departments and community groups.
Maximum 10 people per session