Latest Happenings
The Renovation and Reopening of Thomas Bent House
August 31, 2022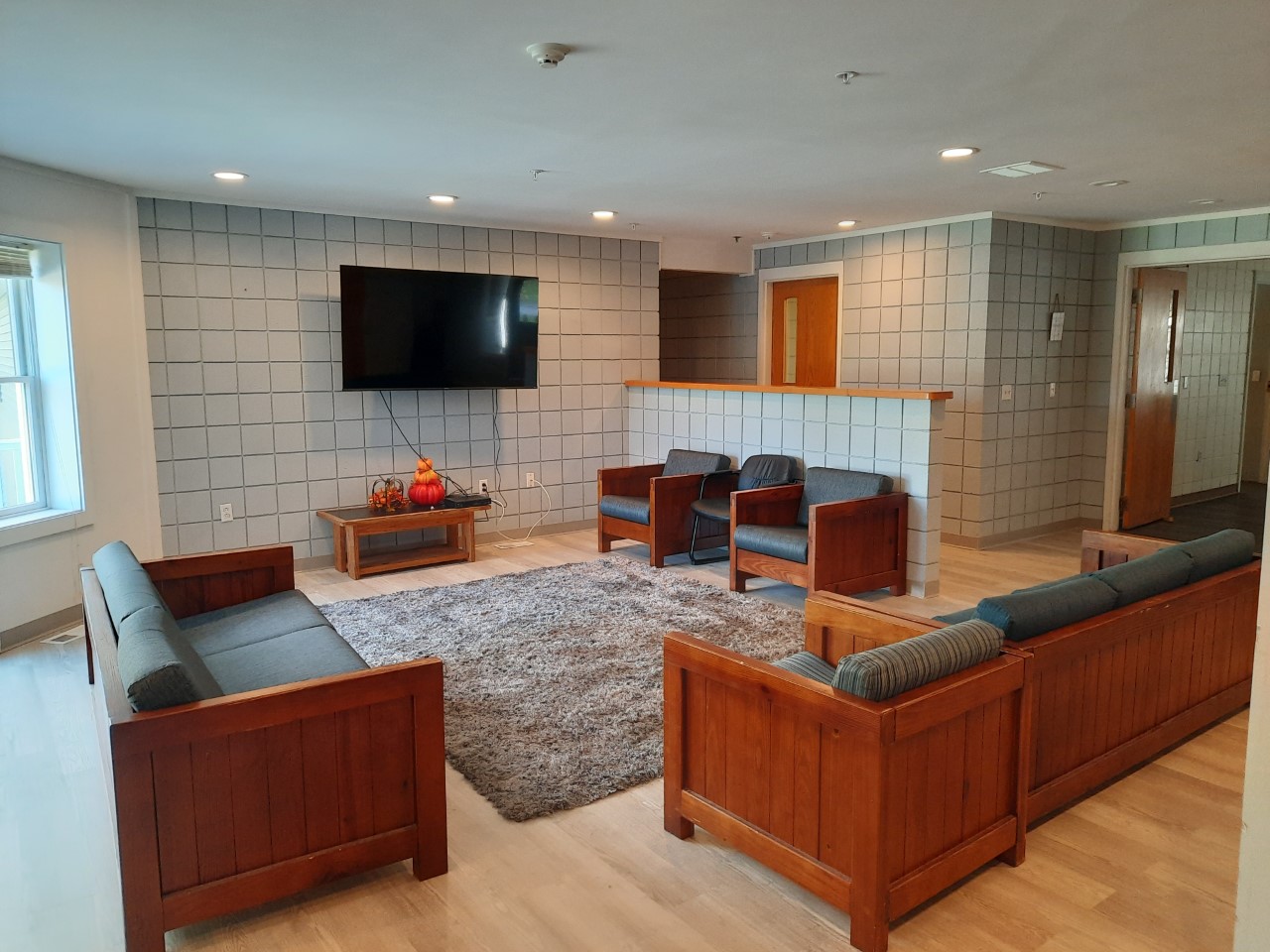 Waterford Country School announces the reopening of the Thomas Bent House after an extensive renovation in the summer of 2022. Called Bent House, it is the first building that appears as visitors travel down Hunts Brook Road. Set back from the road, this building has housed many youth programs, most notably an emergency youth shelter, since it was built in 1991.
The Therapeutic Boarding program for middle and high school aged boys, was established by WCS in 2017. Since its inception it has grown, prompting the move from Ken's House to Bent House, a space that would allow for up to a dozen single bedrooms. Chief Executive Officer Chris Lacey was happy to finish the work over the summer before the student's school year started. It is a fresh space with an open living room concept, a dining room and kitchen, second floor deck overlooking the farm, new flooring and two game rooms for the boys. Jenna Baerlocher, the Director of Residential Programs, says the boys immediately loved all the extra space and having their own rooms. Many of them also liked the location of the building as it is so much closer to the farm and nature center than their previous residence. The students walk across campus to school every day but are very active on the farm, Otto Graham Gymnasium, and WCS campus in the afternoon and evenings.

Waterford Country School is well versed in changing their programming when the needs of its clients change. For a 100-year-old agency, the modernization of the physical buildings is a constant task that requires funding, manpower, and planning. WCS is proud to see the renovation of Thomas Bent House provide instant reward for the daily life of boarding school residents.