Latest Happenings
WCS Recognizes Board and Staff Achievements
April 28, 2023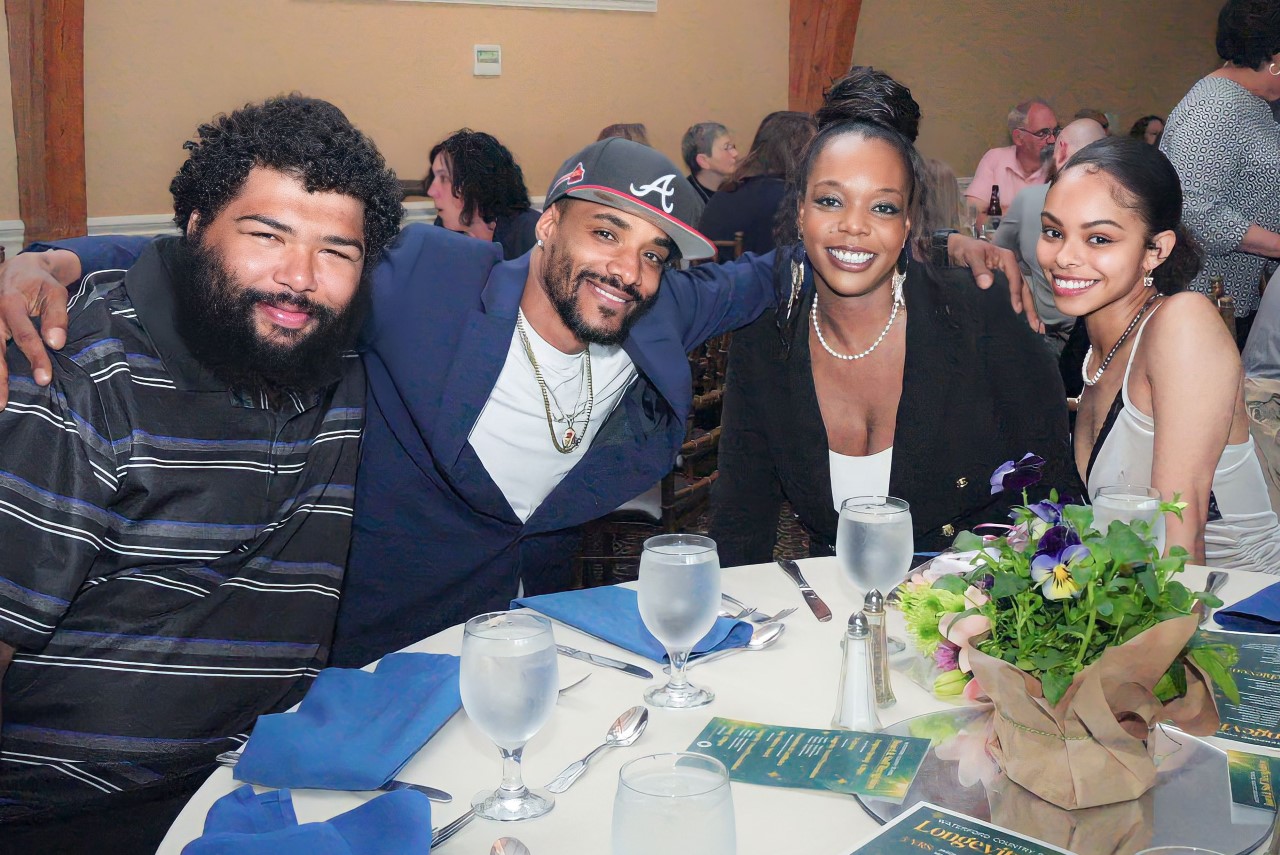 Waterford Country School proudly recognized these Staff members and Board of Trustee members on April 23, 2023 for their exemplary service to the agency. Over 120 people attended the awards dinner at Langley's Restaurant to share in congratulating all of the people listed below. What a beautiful night of inspiration and laughter.
Chris Lacey, Emily Thomson and Stacy Lowry took turns introducing and recognizing folks who had achieved milestones of 5 through 40 years. This has been the first dinner with all board and staff invited back together since the pandemic. Chris highlighted the work of Board Members, Christine Hammond (10 Years) and Susan Gula (15 Years), The surprises of the night were the prestigious "Ray Johnson Award for Exemplary Service" which was awarded to Robert Edgecomb (15 years) and Nick Hodges (10 years). Chris shared stories about their "whatever it takes" attitude and overwhelming work ethic on campus. Standing ovations were given by the audience as they heard the heartfelt words on behalf of these two employees. Ray Johnson was in attendance and was deeply moved by their service, he also had to say a few words of heartfelt thanks for their inspiration.
_________________________________
Although all of the honorees have a story and are important to us. These 3 ladies not only received incredible Years of Service at the Agency but announced their retirement in the coming year. Here is just a portion of the speeches used to describe these incredible women.
Gloria Dover – 30 Years of Service
"In her 30 years at Waterford Country School, Gloria has served in a crucial role, as the third shift supervisor for the shelter/STAR program. When the shelter opened in 1992, Gloria was a founding supervisor, and she has continued to serve in that role throughout the multiple evolutions of the STAR program. One child returned to WCS years later looking for "Glo." He loved that she used to put a fresh comforter in the dryer for a few minutes before bed, so he could wrap up in a warm blanket to sleep. From another person who knew Gloria as a child, he said, "I grew up in the system and bounced around from different homes and programs. As a kid you quickly begin to lose trust and hope in people in your life…Gloria made the unknown more comfortable." Thank you Gloria for your 30 years of service. " – Jenna Baerlocher, Director of Residential Services
Mary Oddo – 35 Years of Service
"When you think about Mary, so many things come to mind. Of course her famous dishes like her homemade meatloaf and pizza and her delicious macaroni and cheese. Over the past 35 years, there's been a lot of change that Mary has had to endure, and Mary is not a big fan of change. She's had to transition from sneaking hot dogs and bad carbohydrates over to Bill Martin to making sure there's always bananas and fresh spinach on the salad bar for Chris Lacey. She's a self-proclaimed pain in the butt. She's a tiny lady with a big ole' mouth, and an even bigger heart. She cares deeply for people. She loves her co-workers and the kids, and she shows that love through her food. Mary has been serving up smiles and sassy remarks for 35 years. Mary plans to retire in June of 2023. She will be missed so much. As a huge part of the culture here at Waterford Country School, it's hard to imagine what it'll be like without her." – Stacy Lowry, Chief Financial Officer
Anne Adams – 40 Years of Service
"Annie is an incredible person. If you have only known her a moment you know that she is genuine, wholesome and funny as heck. In August of 1987, After 5 years working for the residential department Annie took her opportunity to become the full time Physical Education and Health teacher and moved to the Education department She has continued in this position now for this being her 36th school year!! I've got a lot of stories from the 40 years of Annie, there's literally thousands of stories I could tell you about how Annie went out of her way to make a connection with a student. Going that extra mile to find out what that student enjoyed – she constantly pushes our students to explore different sports, different activities, different types of crafts. I could tell you stories about her fundraising. She has brought students forward to volunteer at Green tree Manor, The Yale Cancer Center, Haitian Health Foundation and currently with the school in Africa. Annie, together with our students, has raised and donated many 10s of thousands of dollars. I can tell you that she's passionate about the history and the grass roots beginnings of Waterford Country School – she teaches the history of Waterford Country School as part of her health curriculum. Thank you Annie for 40 wonderful years where you never gave anything less than you very best!" – Sharon Butcher, Director of Education/School Principal
_________________________________
Our sincere congratulations to all the awardees. What a wonderful night of celebrating the hard work, endurance and passion of the people that make up the WCS Family.